Food, water and environment
In Caritas Nairobi Food security and Livelihood program is necessitated by the fact that over 70% of the population within our target areas depend on agriculture and related enterprises. Promotion of food security interventions will enhance opportunities for agro-based value chain actors.
The dairy sector is one of the main sources of livelihood in Kenya, contributing, 12% of the agricultural GDP, and employing about 1.8 million families and guaranteeing 700,000 jobs. Unfortunately, most milk is sold through informal channels and, as a result, producers earn very little.
The Project aims to develop a quality dairy chain that is sensitive to climate change through interventions on 2000 micro-enterprises in 4 sub-areas of Kiambu, to promote access to credit and support forms of local micro-entrepreneurship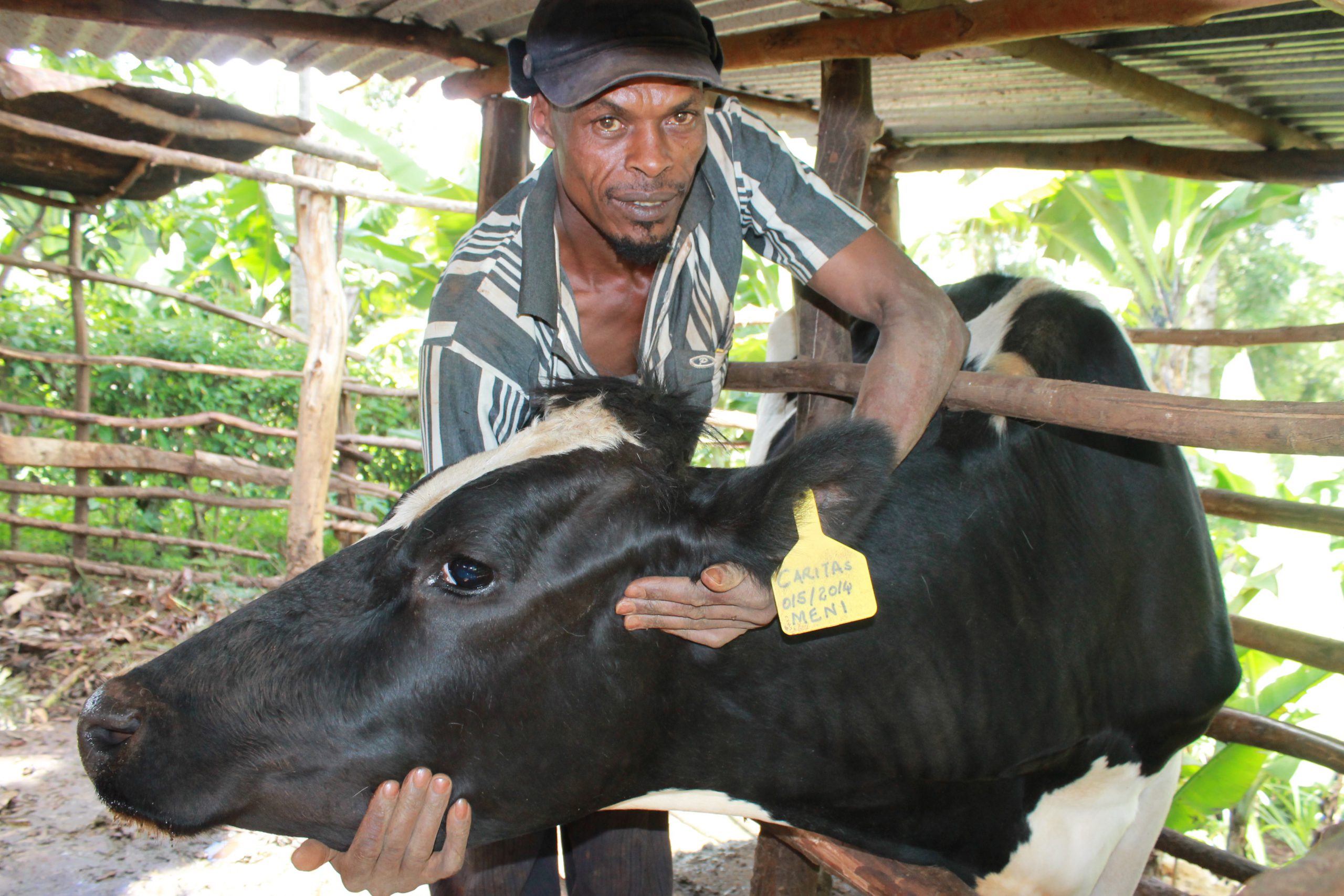 "The Programme has turned over the ability of members in the society to improve their knowledge of food security and has helped them improve their lives." How we engage the community
Join our team as a Partner in Support of This Programme.